Insights from The Transformative CL&D Strategies Journey with Todd Amrhein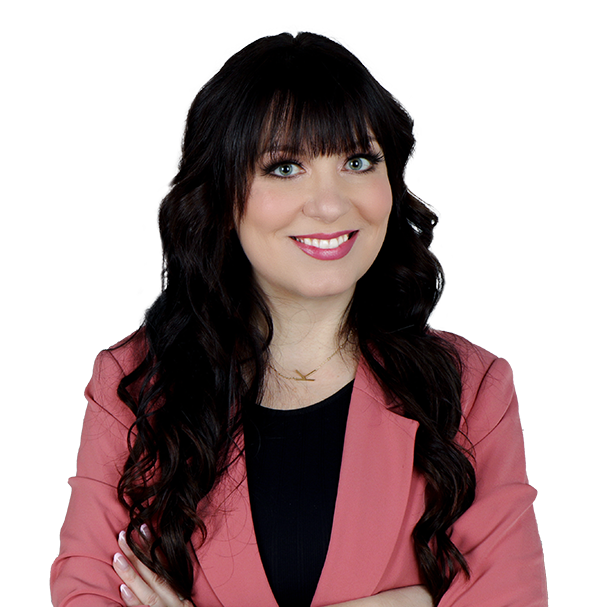 Kristina Belyea
July 17, 2023
The Learning Journey podcast aims to uncover the latest trends and insights in Commercial Learning and Development in Life Sciences. From leveraging technology to creating engaging learning experiences, our guests provide actionable strategies that empower our listeners to achieve commercial excellence. In this episode, learn from Todd Amrhein, an award-winning Director of Global Training, Learning, and Development in the biotechnology and pharmaceutical industries, as he offers strategies to align training programs with business objectives, driving revenue growth through effective learning initiatives. Todd shares invaluable insights and strategies to create impactful programs by reshaping your commercial approach and achieving better stakeholder alignment. Get a fresh perspective on how to implement engaging learning experiences that ensure higher rep engagement. This blog provides key insights that Todd shares that are sure to supercharge your training programs.
"Having great partners is just as important with agencies as it is with internal stakeholders and cross-functional partners."
Todd discusses strategies to increase stakeholder engagement by having commercial teams offer understanding to help clarify business goals so that trainers can design learning objectives focusing on desired behavior changes and marketing insights. In addition, generating excitement and enlisting project champions helps communicate the benefits of training plans and gain buy-in from the organization. By involving employees in post-training pull-through activities and incorporating best practice sharing, trainers can foster a culture of continuous learning.
Collaboration and partnership play a vital role in solving problems and developing innovative solutions. By partnering not only with internal stakeholders but also with agencies, pharma and biotech industry trainers can open doors to new possibilities. Cultivating partnerships fosters mutual understanding, problem-solving, and a shared commitment to success.
From a sales leadership perspective, fostering high engagement and exceptional performance requires honoring and respecting each team member. Empathy and effective communication are vital to empowering individuals and creating high-performing teams.
Key Takeaways
Align with all stakeholders: Involving everyone and incorporating their suggestions and perspectives can lead to comprehensive training programs that exceed expectations. (5:18)

Tap into team expertise: In complex therapeutic areas, involving experienced team members as mentors and promoting best practice sharing among employees can enhance knowledge and skill development. (8:59)

Foster collaboration and communication: Alignment between training, marketing, and sales teams creates a cohesive customer experience and drives commercial success. Emphasizing the 3 Cs (collaboration, coordination, and communication) can strengthen organizational learning culture. (13:55)
"Utilize Best Practice sharing in as many of your workshops as possible. Provide opportunities for employees to learn from each other."
One of the key strategies Todd emphasizes for fostering a culture of continuous learning within an organization is the application of the 3Cs: collaboration, coordination, and communication. These three elements are essential for creating a cohesive and productive learning environment. Collaboration ensures that different teams and individuals work together, leveraging their diverse experiences and perspectives to generate innovative ideas and solutions. Coordination involves aligning efforts and resources to achieve common goals, ensuring that everyone is moving in the same direction. Lastly, communication plays a vital role in sharing information, clarifying expectations, and keeping everyone informed and engaged. By embracing the 3Cs, organizations can create a culture that values teamwork, synergy, and ongoing learning, ultimately driving success and growth.
"When you hire the right people, let them spread their wings and fly, and you will see business performance soar."
Fostering a culture of continuous learning within an organization requires emphasizing the "why" behind it. Leaders must clearly communicate the mission, vision, and goals to employees. Providing opportunities for continuous learning, such as through a digital platform, enables engagement and individualized learning experiences. Todd highlights the importance of nurturing employees' personal growth and work-life balance. For example, at Akcea, employees were encouraged to pursue learning opportunities outside of work, such as completing business and non-business-related courses on platforms like MasterClass.
This podcast episode provides valuable insights into creating impactful training programs and fostering a culture of continuous learning. Collaboration and partnership with agencies and internal stakeholders play a pivotal role in finding innovative solutions. Lastly, nurturing a culture of continuous learning empowers employees and drives engagement and exceptional performance. By incorporating these key takeaways into their training strategies, organizations can revolutionize their approach to learning and development.
Ready to gain invaluable insights and revolutionize your approach to learning? Tune in now to The Transformative CL&D Strategies Journey!