LTEN Annual Conference 2023 Insights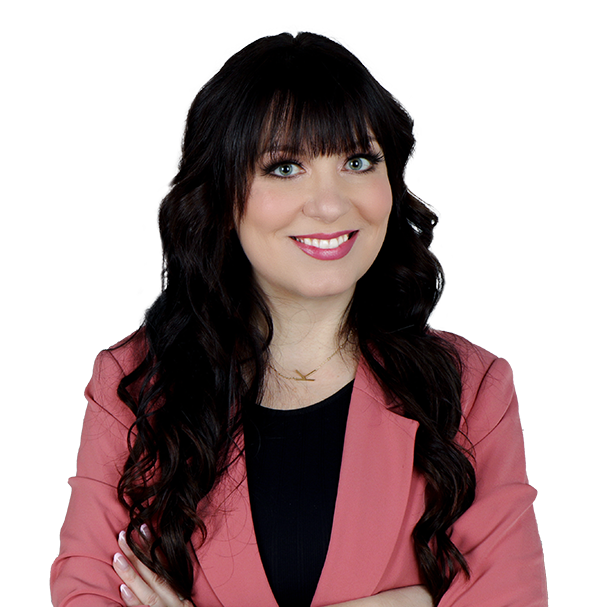 Kristina Belyea
June 28, 2023
In the ever-evolving Life Science industry, leaders in Commercial Learning and Development (CL&D) must gather, reflect, and redefine training strategies for optimal effectiveness. At the recent Life Science Learners Trainers, & Educators Network (LTEN) Annual Conference in Phoenix, esteemed thought leaders, industry experts, and learning professionals met to address the pressing challenges of our field. During the conference, we heard repeatedly that collaborative efforts, data-driven approaches, and actionable insights can elevate training initiatives and lead to long-term success. In this blog, we have included highlights of this event, which include how to drive successful product launches, bridge the gap between coaching and training, use gamification for measurement, and unite teams, training, and insights for excellence.

Here are our conference highlights:

In the Workshop: Data is the Prescription for Product Launch Success: A Three-Step Plan to Tie Training Effectiveness to Behavior Change, led by Jimmy Christie, our Director of Learning Strategy and Customer Success, we teamed up with Ellen Amos, Commercial Trainer Manager from Ferring, and Meera Mehta, Director of Sales Training from Kaleo, to discuss some of the pain points related to product launch training and enablement. They highlighted Kirkpatrick's four-level training evaluation model as a way of measuring impact, emphasizing the ultimate goal of reaching Level Four, where training can be directly tied to return on investment. Meera and Ellen shared stories of launch and post-launch pull-through strategies that worked, and best practices from recent product launches.
To achieve successful behavior change over time and impact performance, a pre-launch measurement strategy and post-launch alignment between sales, marketing, and CL&D teams were identified as critical success factors.

Measurement techniques discussed included:
Certifications at launch or immediately after.

Field coaching reports, behavior touchpoints, and

Continuous learning and pull-through efforts.
The workshop emphasized the importance of strategic alignment and focused on driving behavior change at Kirkpatrick's Levels Three and Four. Check out our product launch lifecycle infographic for more information

Our highly engaging workshop: Coaching: A Critical Step in the Path to Commercial Excellence, led by our Chief Marketing Officer, Alison Muller, and Michael A. Eguene, industry expert and our newest Director of Commercial Excellence, shed light on the critical role coaching plays in achieving commercial excellence. It addressed the barriers to connecting coaching to training strategies and provided solutions to overcome them. Research findings were shared, revealing that a significant number of field representatives use unapproved content, leading to negative impacts on the company.

The workshop emphasized the importance of fostering a continuous learning culture and bridging the gap between field reps and headquarters through effective communication. It stressed the need for coaching not to be a mere checkbox exercise and recommended spending time teaching coaches how to support employees through training effectively.

Strategies discussed included:
Coaching rubrics,

Enhanced communication,

Personalized training, and

Creating a collaborative environment based on trust and accountability.
To learn more about the importance of coaching and how it drives commercial excellence, including learning retention, and improved rep performance, read our Coaching Guide for more great insights and best practices for your teams.

In the Red Nucleus Learning Lab: For the Win: A Consolidated Learning and Gamification Platform Helps Bring an NSM to the Next Level in Measurement, presented by David Noonan, the Senior Director of Business Development at Red Nucleus, along with Aatir Satti, our Senior Customer Success Manager, highlighted the benefits of leveraging a consolidated learning environment with integrated gamification for sales meetings. Such an approach offers learners a seamless and enjoyable experience and provides centralized data for holistic behavior insights.

Incorporating gamification into a National Sales Meeting (NSM) requires careful consideration of collaboration, goal alignment, and effective partnerships. The learning lab emphasized these key aspects to enhance the live learning experience and drive success.

Here are the key takeaways from the lab:
Fostering Collaborative Learning: By emphasizing collaboration, NSMs can minimize obstacles and create an engaging learning experience that encourages teamwork, friendly competition, knowledge sharing, and collective problem solving among sales teams with gamification.

Define Clear Goals and Objectives: Setting specific goals and aligning them with gamified activities and training modules in an NSM helps to drive focus, motivation, and a sense of purpose among sales reps, resulting in increased productivity and performance.

Successful Collaboration Example: The partnership between Currax, Red Nucleus, and ACTO serves as a compelling illustration of how gamification, with a well-defined strategy, can significantly enhance NSM engagement and success.
To create impactful NSMs that enhance rep engagement and drive better outcomes, organizations can incorporate gamification into their training strategy. For the best results, it is crucial to prioritize collaboration and align goals with your partners, all of which are best accomplished on a consolidated platform. When this is achieved, organizations can unlock the full potential of an NSM and create a dynamic and engaging learning environment.

Tech Demo: Unify your Teams, Training, and Insights for Product Launch Excellence was hosted by our CEO, Parth Khanna, who was joined by industry expert Todd Amrhein, the former director of internal training at Horizon. During our tech demo, we focused on the importance of consolidating the learning tech stack and leveraging a sticky user experience to facilitate product launch excellence. Parth demonstrated how a consolidated learning stack enables CL&D teams to link important product launch data effectively, providing new insights and opportunities for adaptive learning. Todd validated this by sharing his experiences in the industry and highlighting how far technology has come with regard to sales rep enablement.

The demo showcased a comprehensive platform incorporating action-based learning, micro-learning, and consumer elements to ensure engaging and impactful training experiences. The demo also highlighted the ability to:
Streamline certification processes

Consolidate training assets, and

Unlock the potential of data for strategic insights.
Organizations can optimize training effectiveness and achieve their business objectives by integrating the tech stack and gathering data and actionable insights that can help ensure product launch success.

The LTEN Annual Conference offered valuable perspectives and strategies for CL&D leaders aiming to drive product launch success, improve coaching effectiveness, leverage gamification for measurement, and unify teams, training, and insights. The conference emphasized the significance of data-driven approaches, collaboration, and a continuous learning culture.

Stay tuned for workshop whitepapers to be released this summer for more insights and strategies. To access exclusive content from the conference, click here to download the material and gain further inspiration for elevating your training initiatives.