The Learning Journey of ACTO's CEO and cofounder will be shared in this episode as he explores how omnichannel education is more than a trend; it is a way of thinking, how it can be implemented and what metrics it can power.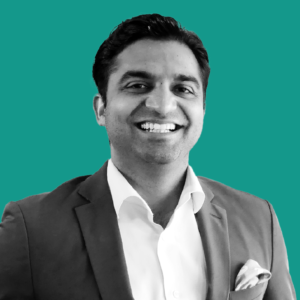 Parth Khanna
Co-founder and Chief Executive Officer, ACTO
About Parth Khanna:
Parth is a leader and expert in the life sciences industry, as well as the CEO and co-founder of ACTO. He holds an undergraduate degree in neuropsychology, two law degrees, and numerous patents in artificial intelligence. He has received countless nominations and awards over the last few years recognizing his leadership in the technology and life sciences space.
What you will learn:
The definition of "digital transformation" and how the Life Sciences industry is embracing it
What is meant by "omnichannel education" and the impact it has on pharmaceutical companies
Why technology, content, and change management are the three key factors that need to come together to execute an omnichannel education approach
Show Notes:
Impatient Health Webinar: New Commercial Capabilities for a New Era.

Industry Insights: Bending the Spoon Blog
Keep up to date on Social Media: Twitter & LinkedIn
ACTO website: https://www.acto.com/
Have a learning journey that you want to hear more about? Email us at [email protected] or find me on LinkedIn