Meet
Journeys

: Your personalized learning solution
Journeys helps CL&D and sales teams enhance training and drive engagement so their reps receive relevant learning matched to their skill level and perform more effectively.
What makes Journeys different?
Life Sciences field reps have differing levels of experience and knowledge yet the training they receive is "one-size-fits-all". Journeys, by ACTO, is the solution. No other learning platform offers personalized, automated, and adaptive training, at scale, to ensure reps learn only what they need, engage more, and perform more effectively.
---
Learn about the only personalized learning solution that allows Life Sciences learners to test out of training, while remaining compliant.
ROI from personalized learning
Understand how personalized learning can become an effective strategy for improving - and proving! - training impact.
Personalized learning made real
What does personalized learning look like?
Get the blueprint
"Having a new option that allows learners to access high-quality, MLR-approved content right at the point of need in a user-friendly way really aligns to the way people want to learn today."
Terri Harchar, Managing Director, Axiom US
Journeys is the only learning solution that lets you design personalized learning pathways from day 1—optimize your training to be flexible so it adapts to match the knowledge and skill levels of your reps so training is more relevant, engaging, and effective.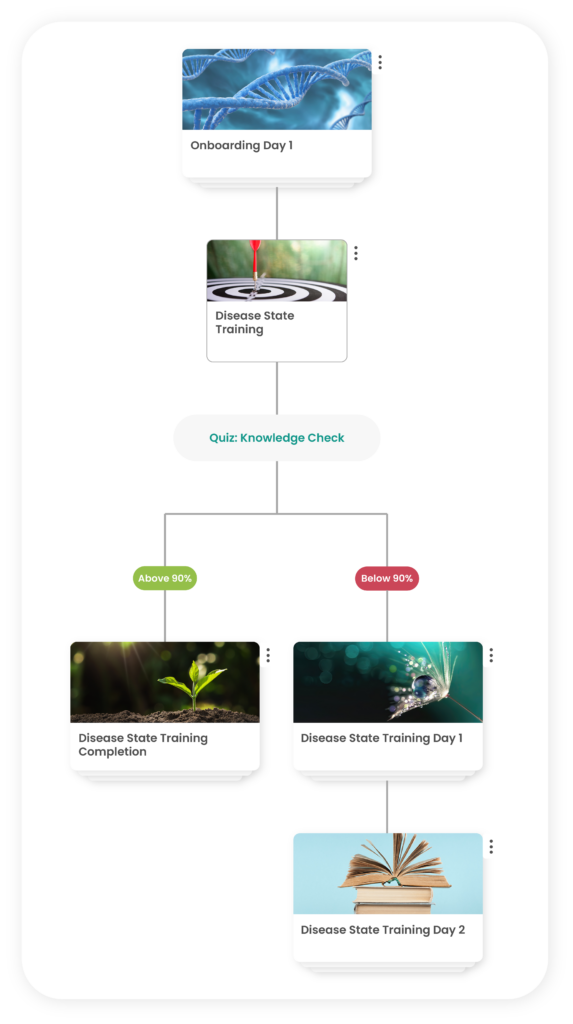 Assess rep competency using admin-designated quiz score conditions to match training to skill level. Validate mastery and maintain compliance with Digital Signatures and Certifications to record training completion.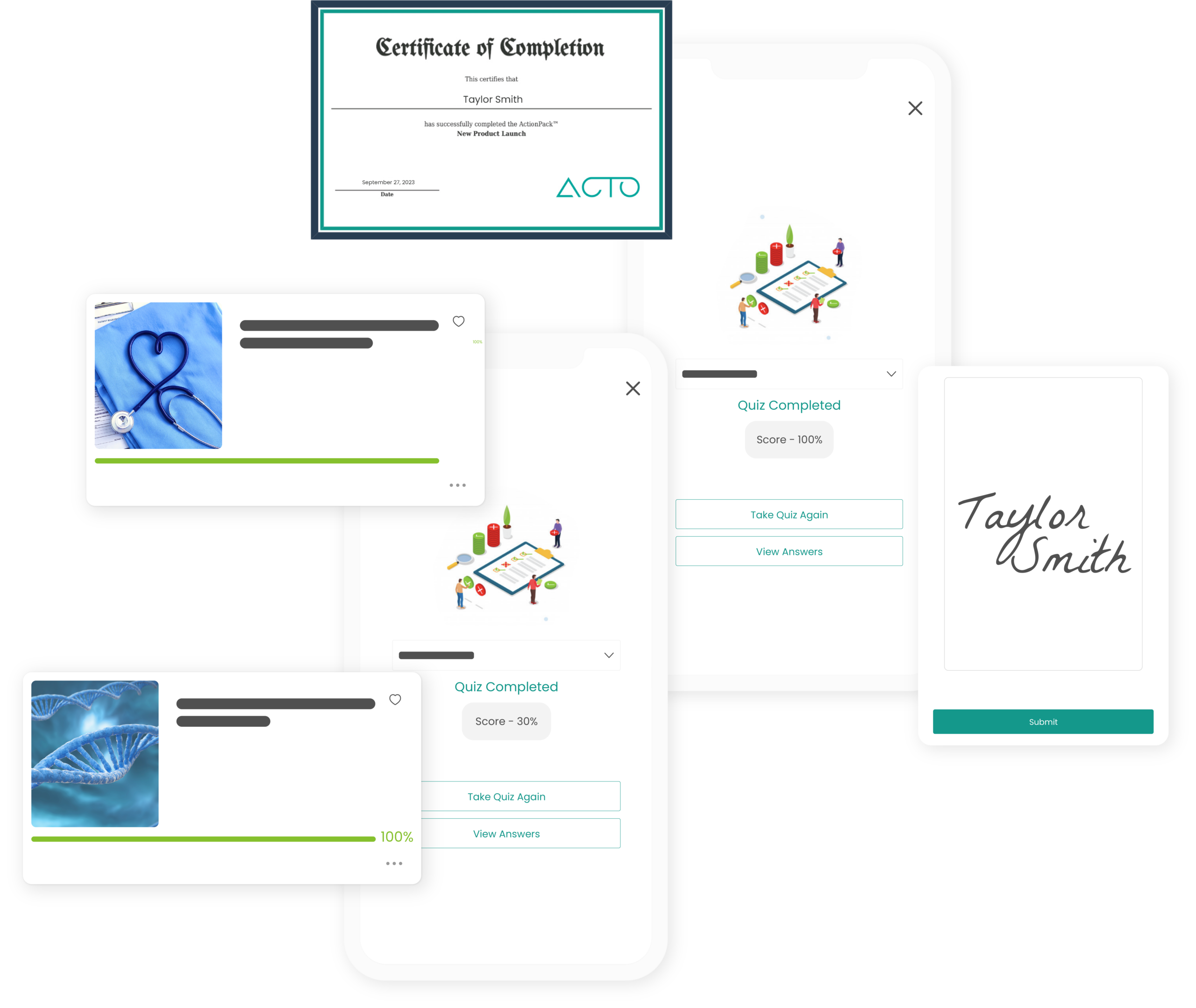 Continue the Learning Journey
Streamline knowledge reinforcement in the field and automate journey deployments to your reps, anywhere, anytime, to validate knowledge. Reinforcing training only for those that need it and give your reps more time in the field.