Meet
OmniSight

: The link between training and commercial effectiveness
Omnisight helps CL&D and Sales teams prove training effectiveness by correlating the impact of learning to business outcomes with real-time, actionable insights.
What makes OmniSight different?
OmniSight by ACTO is the only data insights solution built specifically for the Life Sciences industry that connects sales training, live meeting, and coaching data to validate learning effectiveness. OmniSight dashboards offer leaders new levels of visibility into training impact on sales performance.
---
ACTO's unified learning platform is uniquely positioned to offer insight into the impact of training on rep behavior and performance.
Everyone has always wanted big picture insight to guide decisions and strategy, so why has it taken us this long to finally get it?
Product launch training impact
Throughout the course of the product launch lifecycle, training data can be used to ensure launch success.
"Having a new option that allows learners to access high-quality, MLR-approved content right at the point of need in a user-friendly way really aligns to the way people want to learn today."
Terri Harchar, Managing Director, Axiom US
Track pre-work training completion and quiz scores to understand where reps are strong, and where they need more help, so you can make decisions around additional pre-work and shape your live training to ensure success.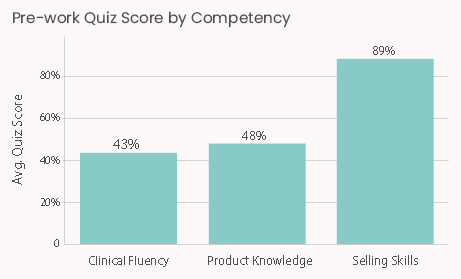 Prove the effectiveness of your live training events by tracking live engagement with individual and team leaderboards, certification completion status, and comparative certification scores by competencies across individuals and teams.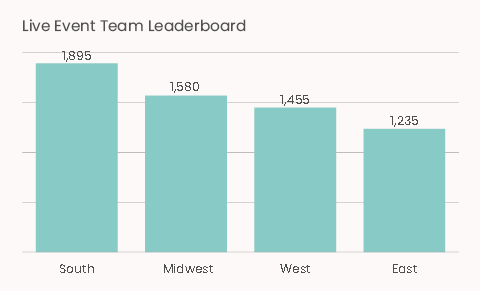 Get a direct line of sight into how your reps are performing in-field via FCR and video scenario coaching scores over time and by competencies, so you can direct pull-through efforts that drive field team effectiveness.